Hi all,
After a massive typing fest (14K) and a heap of debugging, I'm happy to make Monster Combat (David Ahl's Big Computer Games) available to the community. Monster Combat is a turn based RPG written by Lee Chapel in 1980, it originally appeared in Creative Computing in February 1981. Due to errors in the book, I've made a few changes to the original. There were also some game-play bugs in the original, I've addressed these. I've also added some features which weren't in the original, but make the game more interesting to play, for example you cannot stay at an inn without treasure.
The attached file is an ASCII dump of the BASIC source code. I've kept the line numbers as close to the original as possible, so while the numbering may look a little messy this is intentional. I've only tested Monster Combat on BASIC-80, under CP/M 2.2, if it works for you on some other BASIC be sure to comment.
PLEASE NOTE: I've found a serious bug in the original game that causes treasure not to drop when you enter an Enchanted Castle. I've made changes to the source to fix this issue, and have uploaded my "patched" version.
To get you started, here are scans from the book (
http://www.atariarchives.org/bigcompute ... hp?page=34
);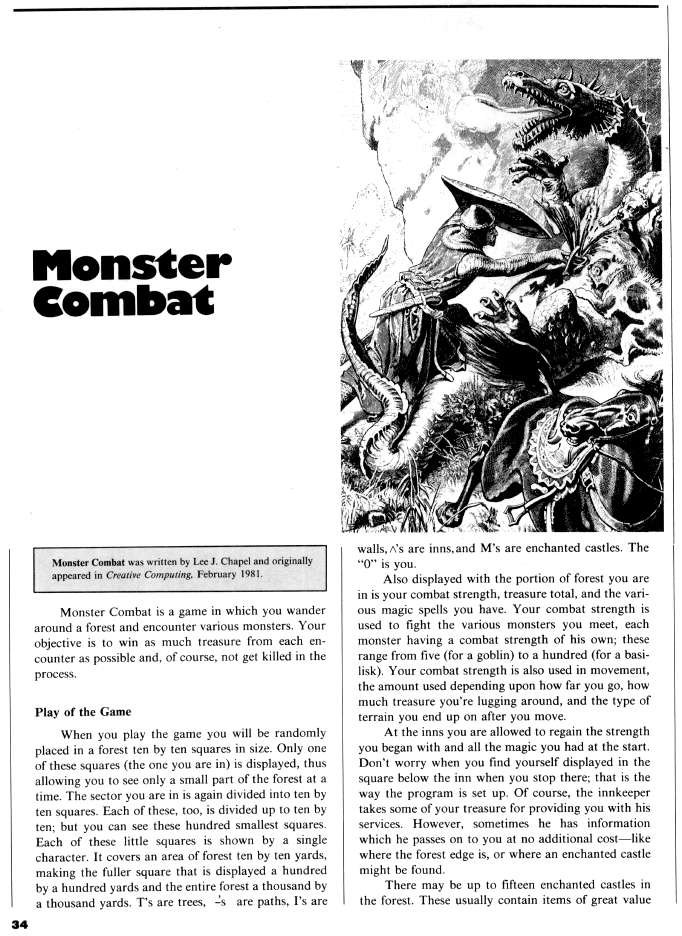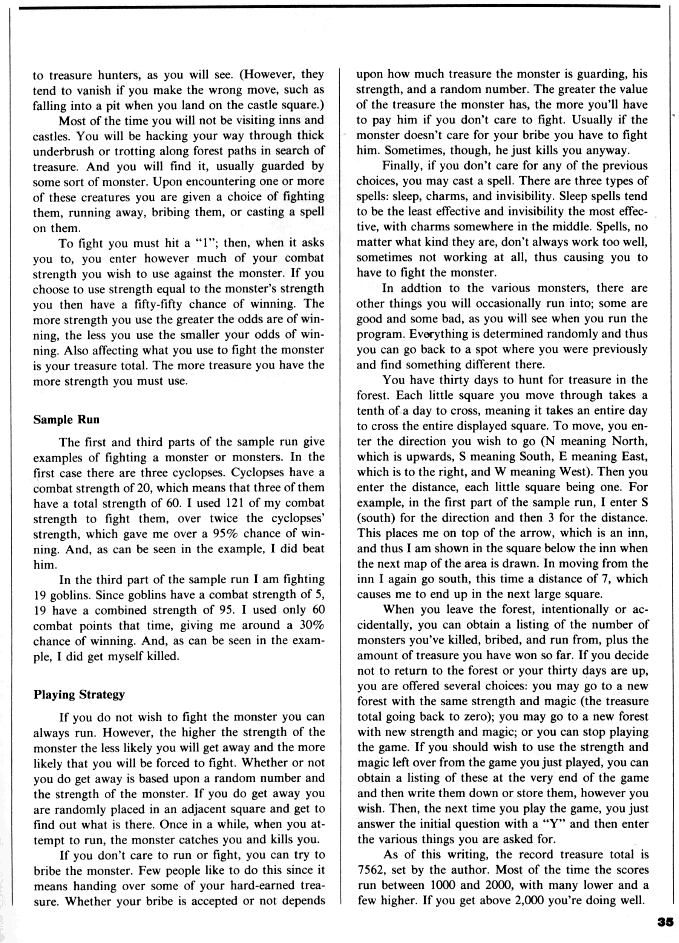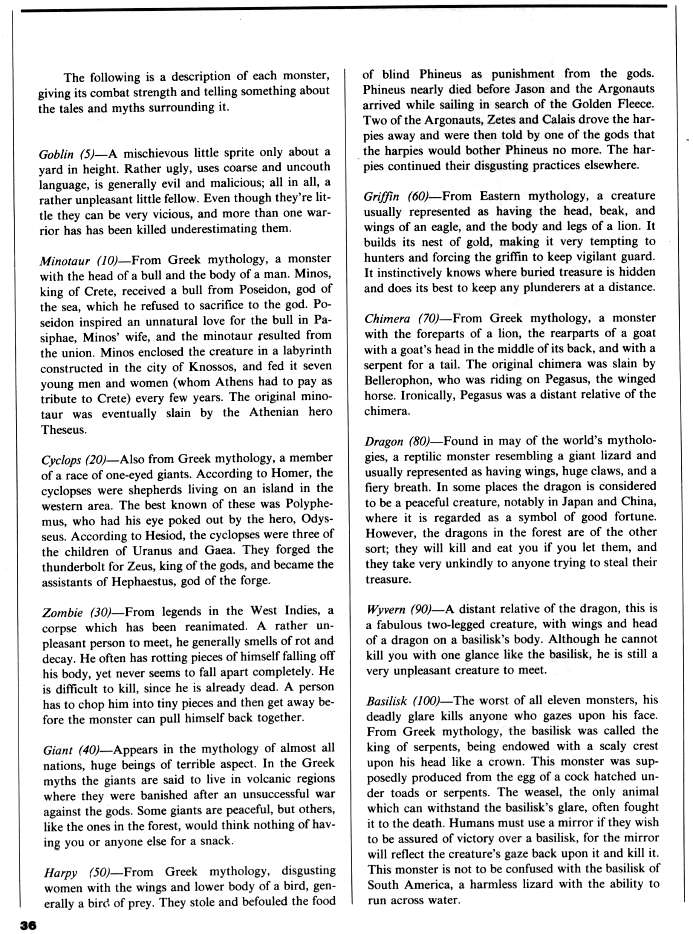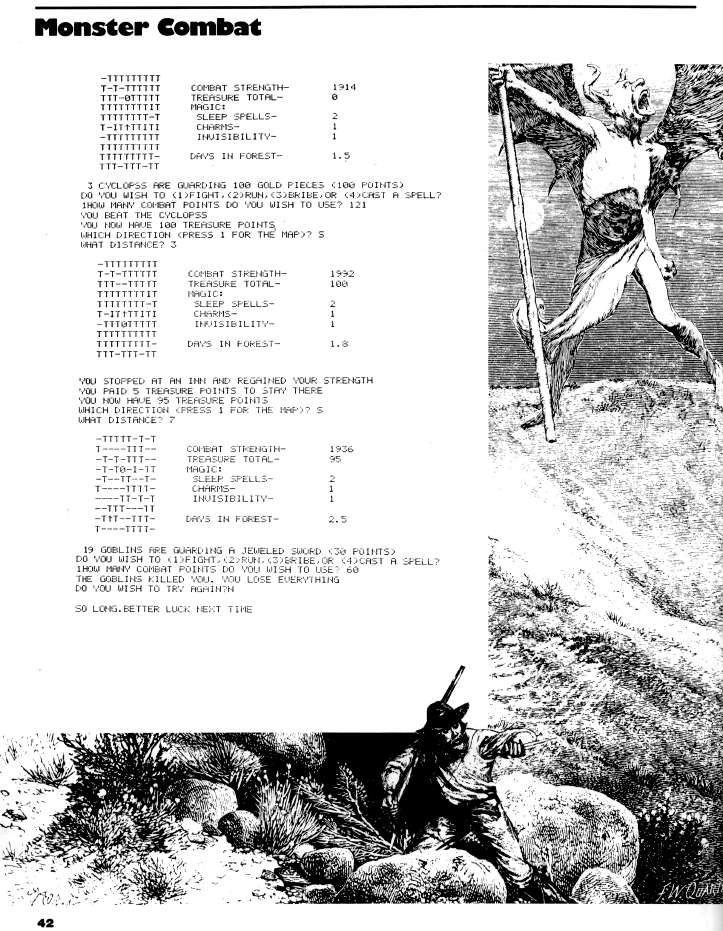 I own quite a few classic BASIC books from the 70's and 80's, and will post more games as time goes on.
Latest update: v0.99 - game works without issue